El disco se compone de 9 temas de longitud variable y cuenta con las colaboraciones de Adrian Belew en los temas
Deadwing
y
Halo
y de Mikael Akerfeldt en los temas
Deadwing
,
Lazarus
y
Arriving Somewhere But Not Here
.
En parte este disco es a
In Absentia
lo que
Lightbulb Sun
es a
Stupid Dream
. La fórmula se repite y puede gustar mucho si gustó el anterior, pero no sorprenderá tanto. Es más... también es un disco con menos fisuras (como
Lightbulb Sub
). Temas como
Deadwing
,
Arriving Somewhere But Not Here
o
The Start Of Something Beautiful
no tienen prisa, como tampoco la tenía
Russia On Ice
, pero... hay algo que falla y hace que no ponga este disco tanto como otros. Planea por la cabeza aquello de
"primeros signos de cansancio creativo"
y demás cosas... Por otra parte...
Shallow
y
Halo
son temas que no me gustan, algo que por otra parte no va en su contra.
Con la gira me pasó algo parecido. Yo vi su concierto en Aqualung y (aparte de ver cómo Anathema destrozaban
Comfortably Numb
) tuve una sensación un tanto agridulce de "ya visto".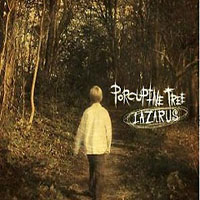 En un principio se pensó en promocionar
Shallow
como primer
single
. Hay copias por ahí que luego el grupo trató de destruir cuando optaron por promocionar
Lazarus
. El piano de este tema es comercial hasta más no poder... horroroso. Hay pocos precedentes en los que se destroce tanto un instrumento con tanto potencial: por ejemplo...
The Top Of The Morning
del
Tubular Bells III
de Mike Oldfield o el tema
Clocks
de Coldplay. Pero el
single
trae dos temas más:
So Called Friend
, un tema que juega, como
Blackest Eyes
aunque con menos éxito, a alternar partes contundentes con otras más sutiles y con Gavin Harrison imitando innecesariamente a Neil Peart. El tema lo firman los cuatro. Le sigue
Half-Light
, que tiene una vena más cercana a no-man que a Porcupine Tree. Es un tema delicadísimo. Hay que tenerlo.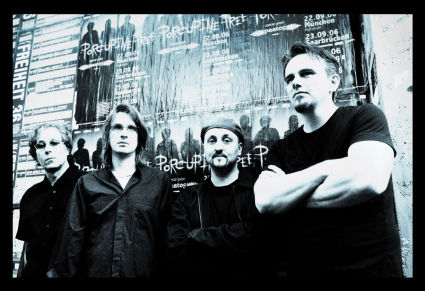 Por otra parte existe un DVD audio que contiene otros dos temas que no aparecen en
Deadwing
. Se trata de
Revenant
y
Mother And Child Divided
que son instrumentales y como tales, para variar, van de tapadillo.
Revenant
empieza con piano eléctrico y una atmósfera un tanto oscura que tras tres minutos nos mete de lleno en
Mother And Child Divided
, muy obstinada en su comienzo y avanzando más cosas de las que parece. Un muy buen tema que se interpretará en directo pese a ser un añadido a un dvd audio de edición limitada, algo que también pasará con
Revenant
.
Finalmente, hay una edición especial de
Deadwing
que incluye un tema más:
Shesmovedon
grabada en 2004. Incluye por tanto a Gavin Harrison en lugar de Chris Maitland. Nada grave.